What's John Cook cooking over at GeekWire?
John Cook has been covering Seattle-area tech companies for more than a decade. Before co-founding GeekWire in 2011, John wrote for the Eastside Journal, Seattle Post-Intelligencer and was the executive editor of the technology section at the Puget Sound Business Journal.
The Fearey Group recently caught up with John to learn more about his background, interests and career.
What are the issues that keep you up at night?
On the business side, plenty. GeekWire is still very much a startup, a fast moving one with a 24-7 news operation and a growing events business. There are plenty of plates to keep spinning in the air as our audience expands.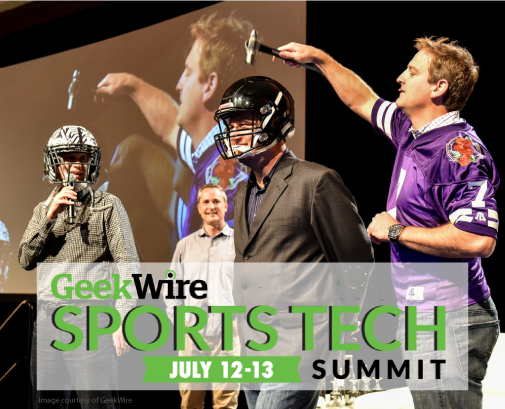 In the past 18 months, I have switched more of my focus to business operations, which means I spend more time organizing events or meeting with potential sponsors and advertisers. I am always concerned whether our events — large conferences like the GeekWire Summit or the Sports Tech Summit — will deliver value to attendees, speakers and sponsors. Much of my time is spent making sure the programming (speakers, parties, activities, etc.) at these events is unique and interesting. Events are hard, and one minor snafu can torpedo the experience. This is nerve-racking, but fun. We love events because they bring the GeekWire community together to learn, connect and celebrate, plus they also provide interesting content for us to cover on GeekWire.
Beyond that, we are a media business, so we need to constantly make sure we are fresh and exciting, growing our audience and connecting with them in new and interesting ways.
On the family side, I always worry whether I am being the best husband and father I can be. Startup life is hard, and I understand the toll it can take on family. I try to balance this as best as I can, but I am not always successful.
But to be truthful. Nothing keeps me up at night. By the end of the night — after a hard day of work — I am usually toast, so I sleep like a log.
What types of stories can we expect to see this year from GeekWire?
We are expanding GeekWire in a lot of fun ways, so you'll see a lot of new developments in the coming months. We just hired a new cloud computing reporter who will lead efforts in this critical and important area of the tech ecosystem, so look for that coverage to ramp up this summer. Last fall, we hired nationally-acclaimed science and aerospace reporter Alan Boyle, so you will continue to see us invest in this niche. We are also bolstering resources to cover what we call "New Seattle" — the changing dynamic of the city, which we believe is largely being driven by the technology industry. There are plenty of other areas where we are investing editorial resources, but you'll need to stay tuned for those!
We believe everyone has an inner geek, and so we have a broad mandate when it comes to our coverage areas. Our goal is to inform, inspire, educate and connect the smartest people on the planet. That makes life fun around the GeekWire offices. There's never a shortage of stories.
If you weren't a journalist, what would you be doing?
Well, that's a tough one. I love journalism, and the opportunity it provides to tell interesting stories. If I weren't a journalist and if I was 20 years younger — and if I had the skills — I'd love to be a professional soccer player. Watch out Brad Evans!
What technology would you like to see developed in the next 5 years?
I think the technology industry gets enamored with consumer-oriented technologies that don't really change people's lives. I would like to see technologies emerge that really make an impact — curing horrible diseases or eliminating dangerous jobs.
What makes you fearless?
The strength, confidence and work ethic that my parents imbued in me. My mom was a fierce and independent newspaper reporter for the Akron Beacon Journal who commanded respect wherever she went, and my dad ran a family business in Ohio. I feel as if I've landed perfectly now with GeekWire, pulling dozens of lessons from my parents, not only from how they worked but how they held themselves in the community.